Human psychology regarding cleanliness and hygiene becomes quite different when some clinical aspects are considered. People tend to act more wisely and carefully to avoid infections and bacteria to defend their health system in hospitals and healthcare environments. Moreover, the COVID-19 pandemic has caused a huge shift in the healthcare security and industry. As healthcare security officer struggles to deal with the amplified demand for their healthcare security services, they must also confront new security concerns. After COVID-19 more medical records are being digitized, and these devices are being attached to the internet, the possibility of a security breach has increased.
Hospitals and clinics have always been centers of great healthcare security concerns and the role of healthcare security service is highlighted during calamities. Pandemics are classified as disasters or not is still dubious, but it is a recognized fact that they lead to a rise in the spread of disease. The recent COVID-19 pandemic has affected large populations worldwide with an irregular and rapid increase in patient demands that upset hospital capacities. For such disaster preparedness, social security healthcare need to be prepared for pandemics and epidemics. After the COVID-19 pandemic, the majority of the world is fighting healthcare security concerns including illness, economic recession, death, and impeding health systems. This healthcare security plays a major contribution in balancing the global economies by handling inseparable governance systems under healthcare security services.
Social Security healthcare services help with resource management, surveillance, capacity building, and communication to prevent the further spread of infectious diseases. Healthcare security deals with underestimations, insufficient preparation, and lack of communication which can lead to a saturation of the health system and give reliable security solutions to the communities.
Top Healthcare Security Concerns in Present Era
Telemedicine has become a crucial tool for healthcare providers during the pandemic. Though, it has also introduced new healthcare security challenges. Telemedicine consultations are often directed over video conferencing software that may not be protected. Hackers can access patient data and conversations, endangering patient privacy at risk. Social security healthcare mitigates these risks by using secure video conferencing software, using end-to-end encryption, and implementing two-factor authentication. Guard24 offers the finest Healthcare Security Service for the handling telemedicine security issues like:
Data Privacy and Security: This is such a great concern regarding the information transmitted during a telemedicine session, including personal health information. The data must be kept confidential and protected to protect the patient's privacy. Healthcare security services assure that patients' data is being handled securely and that it will not be accessible to unauthorized individuals. Social Security healthcare must use secure platforms that comply with HIPAA regulations. Healthcare security services should also implement appropriate security measures, such as password protection, and encryption, firewalls to protect patient data from unauthorized access.
Technical Issues: Technical issues can arise during telemedicine sessions, for example, poor internet connectivity or malfunctioning equipment making a major concern to healthcare security. These problems can disrupt the delivery of medical care and compromise patient safety. Healthcare security services must ensure that they have dependable and up-to-date knowledge and equipment. They should also have an emergency plan in place to address any technical issues that may pop up during a telemedicine session.
Inadequate Assessment and Diagnosis: Healthcare providers cannot carry out a physical examination of the patient which limits their ability to make a correct diagnosis. This has turned out to be a major concern for the healthcare sector as the lack of physical interaction between the patient and doctor may also lead to inadequate assessments. Healthcare security services arrange the proper telemedicine tools as a complement to in-person visits. Social Security healthcare should also guarantee that they have access to the patient's medical history and any significant diagnostic tests to make a precise diagnosis.
Patient Safety: Patients may experience bad reactions to medications or require emergency medical care during a telemedicine session as patient safety is always a concern in healthcare. Telemedicine couldn't be the replacement for physical checkups. However, healthcare providers may not be able to be responsible for timely assistance, which may compromise patient safety. Healthcare security officers establish protocols to address emergency situations during a telemedicine session. Moreover, patients should also be polished on what to do in case of an emergency and in severe cases when to seek in-person medical care.
These attacks have elevated during the pandemic as hackers take advantage of people's fear and anxiety. Healthcare provider's identities are particularly vulnerable to phishing attacks, as they manage sensitive patient data. Phishing attacks can result in malware infections, data breaches, and ransomware attacks. The healthcare security officer should educate their employees on how to recognize and avoid phishing emails.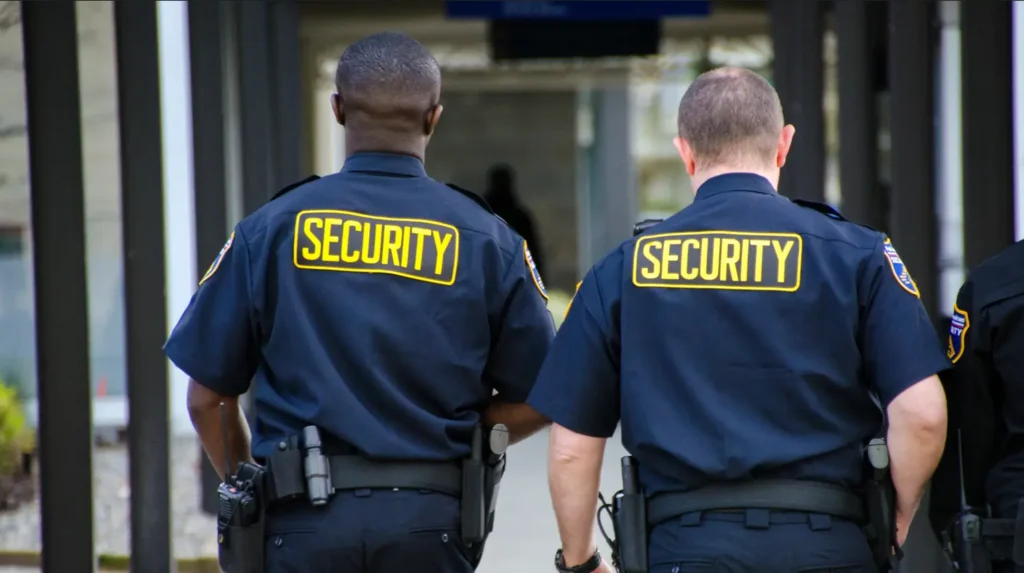 What Are Phishing Attacks?
Cyber-attack involves tricking individuals into giving away sensitive information including usernames, passwords, or financial information comes under phishing attacks. These attacks often come in the form of text messages, emails, or social media messages that appear to be from an authentic source, such as a bank or a healthcare staff.
Phishing Attacks for Security
Phishing attacks have long been an apprehension in the healthcare industry. Recent studies show that 90% of healthcare organizations have experienced a phishing attack. Yet, the COVID-19 pandemic has made the problem eviler. With more healthcare staff working remotely, attackers have more chances to exploit vulnerabilities in the system.
A major concern with phishing attacks in healthcare security is the potential for sensitive patient information to be negotiated. Healthcare organizations and hospitals hold a wealth of information, including insurance information, medical records, and personal identifying information. If such information falls into the criminal hands, it can have stern consequences for patients, including medical fraud and identity theft.
Preventing Phishing Attacks
Preventing phishing attacks in the healthcare sector requires a multi-faceted approach. Take these steps with healthcare security service to protect them:
Employee training: One of the most active ways to prevent phishing attacks is to train employees to identify them. Healthcare security services should provide consistent training to employees on how to spot phishing emails and what to do if they accept one.
Strong passwords: Strong passwords can help stop attackers from accessing sensitive information. Social Security healthcare should require employees to use strong passwords and alteration them regularly.
Two-factor authentication: Two-factor authentication can improve an extra layer of security to login authorizations. Healthcare staff should consider implementing this technology to avert unauthorized access.
Security software: Healthcare security services manage security software, such as anti-virus software and firewalls, which can help detect and prevent phishing attacks. Healthcare establishments should ensure that all systems are up-to-date and correctly configured.
Incident response plan: In the event of a phishing attack, healthcare establishments should have a plan in place to react quickly and minimize the influence of the attack.
More & more medical devices are connected to the internet for telemedicine sessions as people are less likely to take their elderly to hospitals for fear of infections. The increased number of devices has elevated the risk of a security breach. Hackers can abuse vulnerabilities in medical devices to gain patient data access or even control the device remotely. Healthcare workers should implement strong healthcare security trials, such as encryption and access controls, to keep their medical devices.
The rising use of medical devices in the healthcare sector has led to an escalation in healthcare security concerns. Medical devices, such as insulin pumps, pacemakers, and blood glucose monitors, are now linked to the internet, making them susceptible to cyber-attacks. Criminals can access these devices and operate them to deliver incorrect quantities or even cause damage to patients. This can have stern penalties, as the malfunction of a medical device can consequence in injury or even death.
Moreover, if medical device manufacturers use insecure software and hardware components in their products, this can result in great healthcare security concerns. This can create devices susceptible to cyber-attacks, which can conciliate patient data and interrupt healthcare Security Guarding Services. Furthermore, outdated software can pretense a risk as manufacturers may no longer support them, parting them vulnerable to exploitation.
The COVID-19 pandemic has only intensified these healthcare security concerns. The rapid escalation in demand for medical devices during the pandemic has led to a deficiency of devices, resulting in a gush of counterfeit devices on the market. Such devices may not meet safety ideals and can pose a thoughtful risk to patients.
Healthcare security organizations must take steps to ensure the safety of medical devices. This includes applying strong security protocols, such as firewalls and intrusion detection systems, to defend devices from cyber-attacks. Healthcare security officers should also regularly update software and firmware to certify that devices are using modern security patches. Additionally, medical device manufacturers should also take accountability for the security of their products. This comprises conducting regular security assessments and using safe software and hardware components in their strategies. Manufacturers should also certify that their devices are maintained with software updates for the lifetime of the product.
Cloud computing has become a vital tool for healthcare security as it allows them to access and store patient data remotely. But, storing patient data in the cloud rises the risk of a security breach. Healthcare security officers should ensure that their cloud service suppliers are compliant with industry security standards and apply strong encryption and access controls. Cloud security concerns in healthcare security post-COVID-19 pandemic are abundant and can range from data breaks to regulatory compliance issues.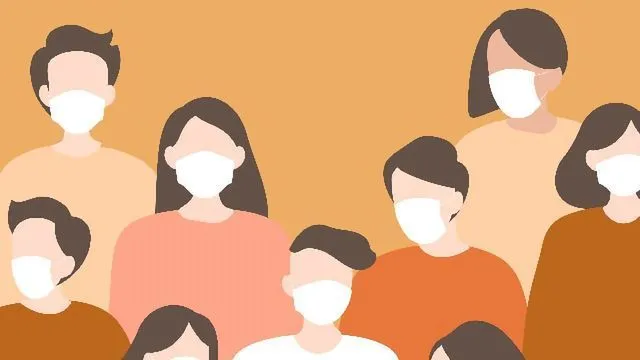 Data Security: Data security is a crucial concern for healthcare security due to the sensitive nature of patient information. Data breaks can lead to substantial reputational damage, financial losses, and legal repercussions. As healthcare security officers migrate their data to the cloud, they must certify that data is secure both at rest and in transit. Healthcare Security Company Edmonton can implement encryption, identity management solutions, and access controls to secure their data. Moreover, they can control cloud security services that offer real-time threat monitoring and data loss prevention to avert unauthorized access and data breaches.
Compliance and Regulatory Requirements: The healthcare security industry is heavily regulated, and healthcare establishments must adhere to several compliance requirements, such as HITECH, HIPAA, and GDPR. Compliance is a trial for healthcare security officers as they move to the cloud, as cloud service workers may not always offer resolutions that are compliant with these guidelines. To certify compliance, healthcare administrations must conduct thorough due attentiveness when selecting a cloud service provider. They should select healthcare security services that understand the industry-specific regulatory requirements and bids solutions that are compliant with them. Moreover, they should create clear policies and procedures for access controls, data handling, and risk management.
Vendor Management: Healthcare security services in Edmonton must also manage their cloud service providers effectively to certify their security posture. Cloud service workers typically deal with a shared responsibility model, where they are responsible for safeguarding the infrastructure, while the healthcare group is responsible for securing the data and claims they deploy on the cloud. Healthcare security services should conduct regular security assessments and audits of their cloud service workers to certify that they meet security standards. They should also create clear roles and responsibilities and confirm that their service-level agreements (SLAs) comprise security requirements and protocols.
Insider threats are a noteworthy concern for healthcare workers. Employees who have access to patient data may exploit or leak the data deliberately or unintentionally. Healthcare Security should implement stern access controls and supervise employee behavior to perceive any suspicious activity.
Healthcare workers store a huge amount of sensitive information, including financial information, patient data, and intellectual property. These belongings are at risk from insider threats, which can result in data breaches, reputational damage, financial loss, and legal liability.
Increased Remote Workforce: The pandemic has enforced healthcare workers to adopt remote work strategies for many employees. Remote work can raise the risk of insider threats because staff may access sensitive information from unsafe networks or personal devices. The usage of personal devices for work-related activities can result in increased risks of phishing, malware, or social engineering attacks.
Lack of Proper Security Measures: Insider threats can occur when healthcare workers fail to apply proper security measures. This comprises weak passwords, a lack of access controls, and inadequate training on security best practices. The improved workload and pressure during the pandemic can result in staff cutting corners in healthcare security protocols, which can lead to insider threats.
Amplified Use of Telemedicine: The improved use of telemedicine has allowed patients to accept care remotely, but it has also produced new opportunities for insider threats. Telemedicine needs the transmission of sensitive information including patient health records, which can be retrieved by healthcare employees. Cybercriminals can also feat telemedicine platforms to increase unauthorized access to sensitive information.
Economic Strain: The pandemic has put many healthcare securities under a financial strain, with budget incisions and layoffs. These economic compressions can increase the risk of insider threats as workers may be more likely to engage in fraudulent conduct or sell sensitive information.
Insider Threats by Third-Party Vendors: Healthcare security services often manage third-party vendors for services such as IT, billing, and medical equipment. Such vendors have access to sensitive information, building them potential insider threats. The pandemic has enforced many healthcare workers to rely more heavily on third-party vendors, raising the risk of insider threats.
Guard24 is a Canadian-based company offering the best healthcare security services in Edmonton with telemedicine handling, cloud computing security, access control, technological integration, data breach management, and much more. We have plenty of contented customers that are keeping a safer security environment with trained officers and guards. Moreover, we promise to provide the best healthcare security officer in Brampton with skilled and proficient training for making long-term and healthy relationships with our customers. We offer you outstanding healthcare security guarding services in a qualified way. Get the quotation for your healthcare security needs.