Have you thought for a while about what gas and oil mean to our life? Whether we are a working body or not our whole life revolves around these two natural resources, the moment we get up to the moment we sleep. From cooking to traveling we need gas and oil even the electricity we consume is produced from natural Gas and Oil Pipeline Security. These are the two major natural resources industries to any state which portray an influential role in the national as well as the global economy. Shortage due to any reason in a particular area results in a great disturbance for the people in that area.
The procedure and involved system in the extraction and distribution of natural gas and oil are capital-intensive, highly complex, and require hi-tech technology. Factually, oil and natural gas are linked together due to their upstream side and the production process of business. However, the role of natural gas has gained more prominence due to its cheap energy supply all over the world as compared to coal and oil. Historically the industry is alienated into three main segments:
Upstream: linked with the business of exploration and production of oil and natural gas
Midstream: linked with storage and transportation facility
Downstream: linked with refining and marketing
Security and Natural Gas and Oil Pipeline:
The importance of gas and oil pipeline security is well projected with its daily usage. We all better know how its shortage due to any incident will have an impact on our day. Pipeline security services are essential for safety and security. Natural gas and oil are the most demanding companies, criminals and thieves try to attack them secretly to get benefitted from them without paying the price. Contract with pipeline security guard companies provides the unit with highly professional security personnel who take care of the premises and the company's belonging whether it be assets or employees.
Top 10 Basic Qualities of a Guard for Gas and Oil Pipeline Security:
Professional Gas and Oil Pipeline Security guard companies focus on two major aspects: the selection on merit and training to enhance efficiency. Various characteristics should be owned by the guard to form a proficient security personnel team. Guard companies, especially those for high-security purposes such as companies proving pipeline security services need to be extra vigilant in the recruiting process to ensure that the guard they select will provide the company with outstanding security services. In case you hire someone who is not deserving will lead the company toward a serious threat. Every quality of the guard is an edge point for the company
While hiring a security team for natural gas and oil units make sure the security company you select provides you with the team listed below qualities. Any of the missing qualities must not be ignored.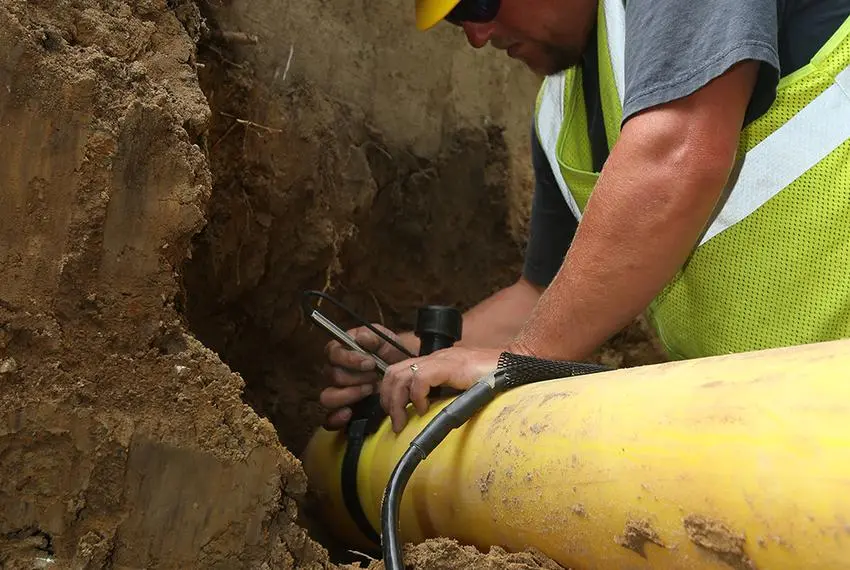 Integrity is the most vital quality a professional guard owns. In simple it's the built-in inner guidelines that direct the guard to react positively to various situations of the outer world. Security personnel retaining integrity are considered more reliable, respectful, honest, and full of principles as integrity refers to wholeness in itself. Pipeline security personnel with integrity have flourished fully his moral character without any loopholes, not prone to cheating, lying, dishonesty, stealing, and other unethical practices. It's essential for physical security as well as vertical security.
Integrity is linked with many attributes such as responsibility, loyalty, truth, accountability, effective communication capability, devotion to details, and many others. It's easy to teach skills but not integrity. Choose the security personnel with integrity for your oil and gas industry.
Don't overlook experience, experience teaches more than training. Opting for security personnel for your company, prefer the experience one. Oil and natural gas companies hold great importance for any nation, to secure them you should not leave any loophole. Experience security guards know better to handle emergencies as they already have handled them in past. 1st time is always tough and makes you freak out but practice makes you more perfect and confident, same is the case with experienced security guards.
With time Security sector is growing, and the training processes are getting better and better. The profession of security is the hardest especially when it is about our natural resources such as natural gas and oil, they have to handle all sorts of unpredicted as well as predicted situations, and for this, they need proper professional training. Missing training sessions results in several duty flows.
Trained pipeline security guards own a variety of enhanced and polished skills, training prepares them for various abrupt situations. For instance, they are taught to utilize their taekwondo and karate training for self-defense, various tactics to alarm criminals to not enter the premises, etc.
Fitness is a serious goal every person looks for, from celebrities to the general public everybody wishes to stay fit. In this fitness game professional security companies are also in, and making and maintaining fitness standards for their guards is becoming common. A fit guard can better secure your property by constant patrolling and keen observation of the surrounding. On the other hand, an unfit guard will try to perform all his duty by sitting on a chair, with no patrolling or observation of the surrounding.
Courageous people lead the world, coward people have no success scope. When hiring a guard you must look for a person who is brave enough to face adverse situations. In case of a sudden criminal attack, they can courageously face them and deter them from entering, whereas guards lacking confidence may get frightened and confused; the spot strategy is a courageous move and handles the situation calmly. Therefore select a brave security personnel team for your natural gas and oil pipeline Security Company Edmonton. Guards have low confidence levels and courage and are a big risk to your business security, for them, there is no space in your team.
Tough security situations are not presumed. The security team on the premises needs to be attentive and alert all the time. Focus-minded personnel is the best security guards as they are the initial defense line in case of any criminal attack. They are required to be observant of their surroundings, and any suspicious activity or a person needs to be taken seriously. Criminals always plan before attacking the target, they do proper rekey, and focus-minded alert guards get alerted by such activities and plan on how to handle the situation in case of attack. For instance, if a guard hears any suspicious sound at night he will get alert and investigate the reason for the sound by visiting the place from where the sound came or any suspicious person staring at the company or constantly moving around to make them alert.
Versatility is a new trend whether in business or security guard. No one likes a rigid person who sticks to their own rules and regulations. Choose the guards from the gas and oil pipeline security services who are flexible enough to welcome new changes according to the client. Every business whether of the same nature has its own rules and regulation, so its guard's duties may also vary. There are possibilities that the duties of a guard in a gas and oil pipeline may differ from those appointed in somewhere else located natural gas and oil pipeline companies.
Security personnel is the first people with whom clients or members interact daily. The guards must provide accurate and clear information to the person enquiring about them. Their duty requirement is to effectively communicate with a variety of individuals. If their communications skills are poor they will portray an overall bad image of the company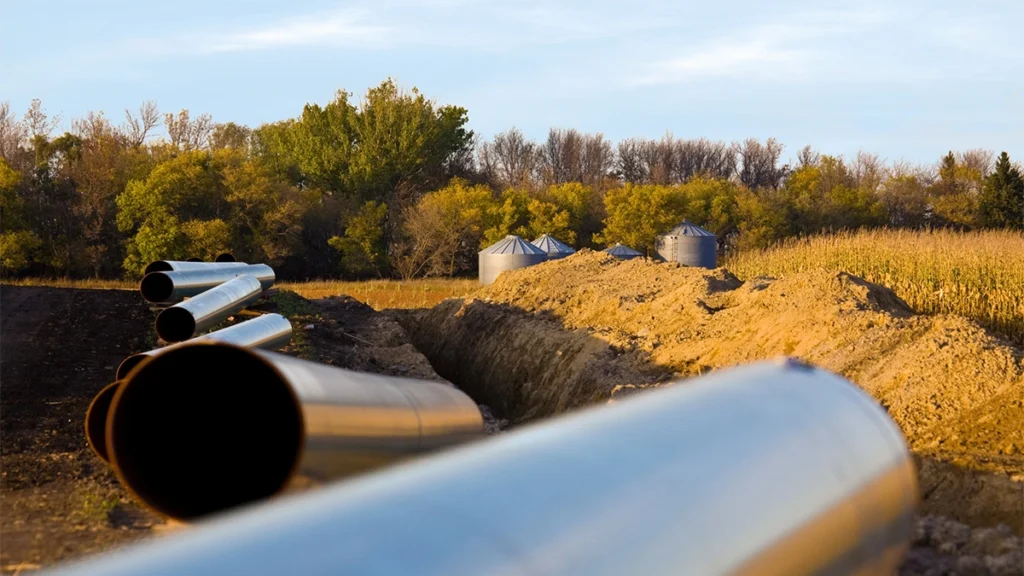 Security is an essential task for any guard. All the responsibilities of securing the business depend upon them. They need to be polite with customers and staff but sometimes they need to be a little rude to people with suspicious behavior. The security guard's temperament should be balanced.
Always look for a guard who is passionate about their duties. They must be responsible and good at guarding. You can check their passion level by communicating with them about different security topics. If you feel they are just here for money don't choose them for your company. These type of persons only passes their duty hours. They are least bothered about security problems and threats.
Make sure the security guard you opt for your gas and oil pipeline security owns all the above mention qualities before signing a contract with the pipeline Security Guard Companies in Edmonton. You can't have an efficient security personnel team if any of the basic quality is missing in the security guard. Go for the one who has polished his skills during training and has expertise in security. Furthermore, implement a work management system for high-class tight security. 
Conclusion:
Natural gas and oil are vital industries in Canada's economy. For years, natural gas and oil have stayed as vital energy sources throughout Canada. With the ever-rising demand for natural gas and oil being extra high, pipeline security guard services are obligatory for the site and remote campus. Security and safety are of equal importance for the premises, assets, and the people deployed. Natural gas and oil are not just vulnerable to random burglars and thieves but also to some serious nature threats, such as anti-state agents, terrorists, or some dirty political attack.
Look for a company that can provide you with a guard having the qualities to deter criminals and terrorists, and provide a safe and motivated environment to the deployed workers. Make sure the guards appointed are suitable and best to provide with high-end security your industry deserves; delivering the best oil pipeline security services for the oil unit and the best natural gas pipeline security services for your natural gas industry. Deeply examine the recruitment and training process of every security team member; how they tackle various unfavorable threats and situations. Also, for the company's benefit, make sure you vote for a certified and reliable one.